Getting Started with Kuroco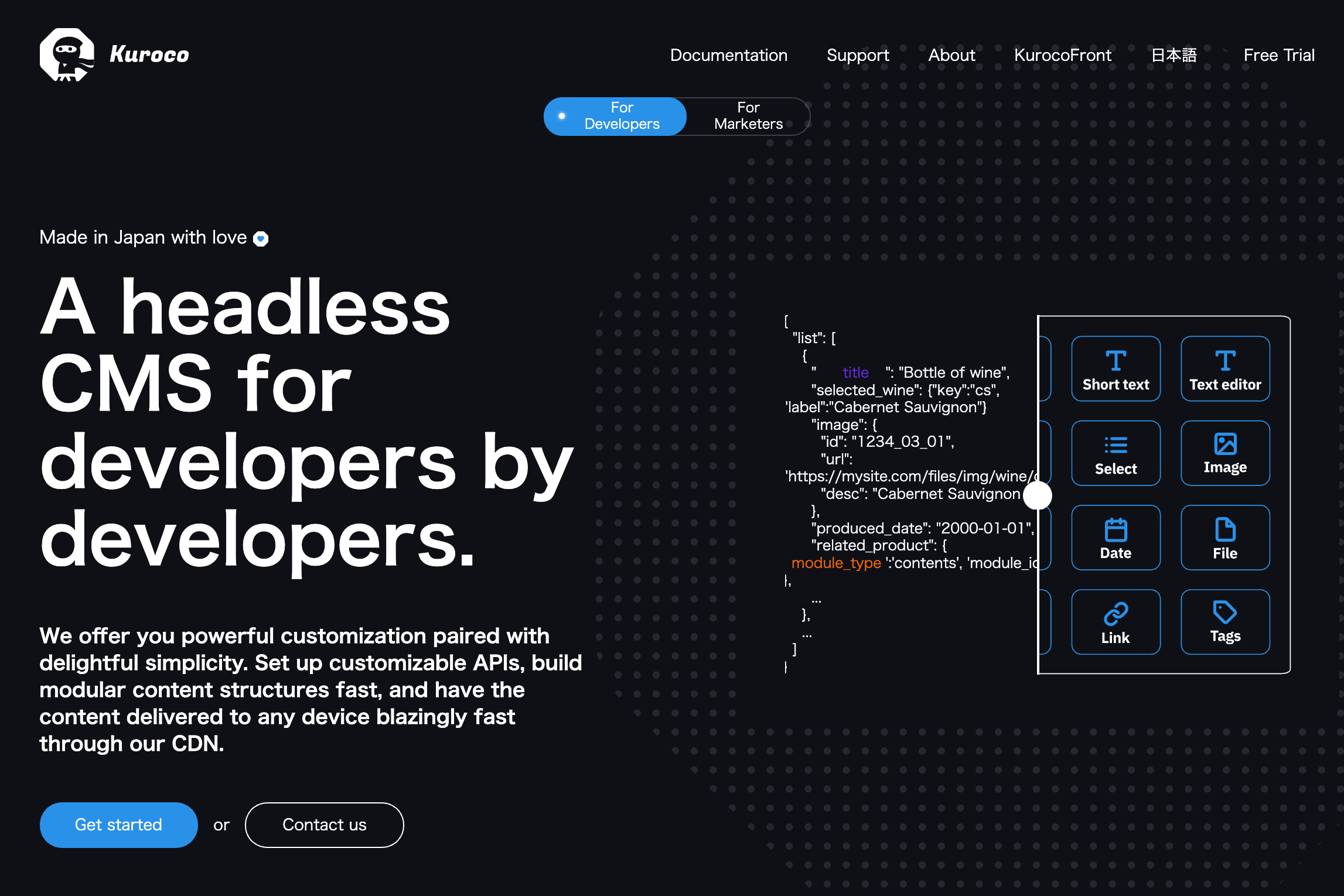 How to get started with Headless CMS Kuroco.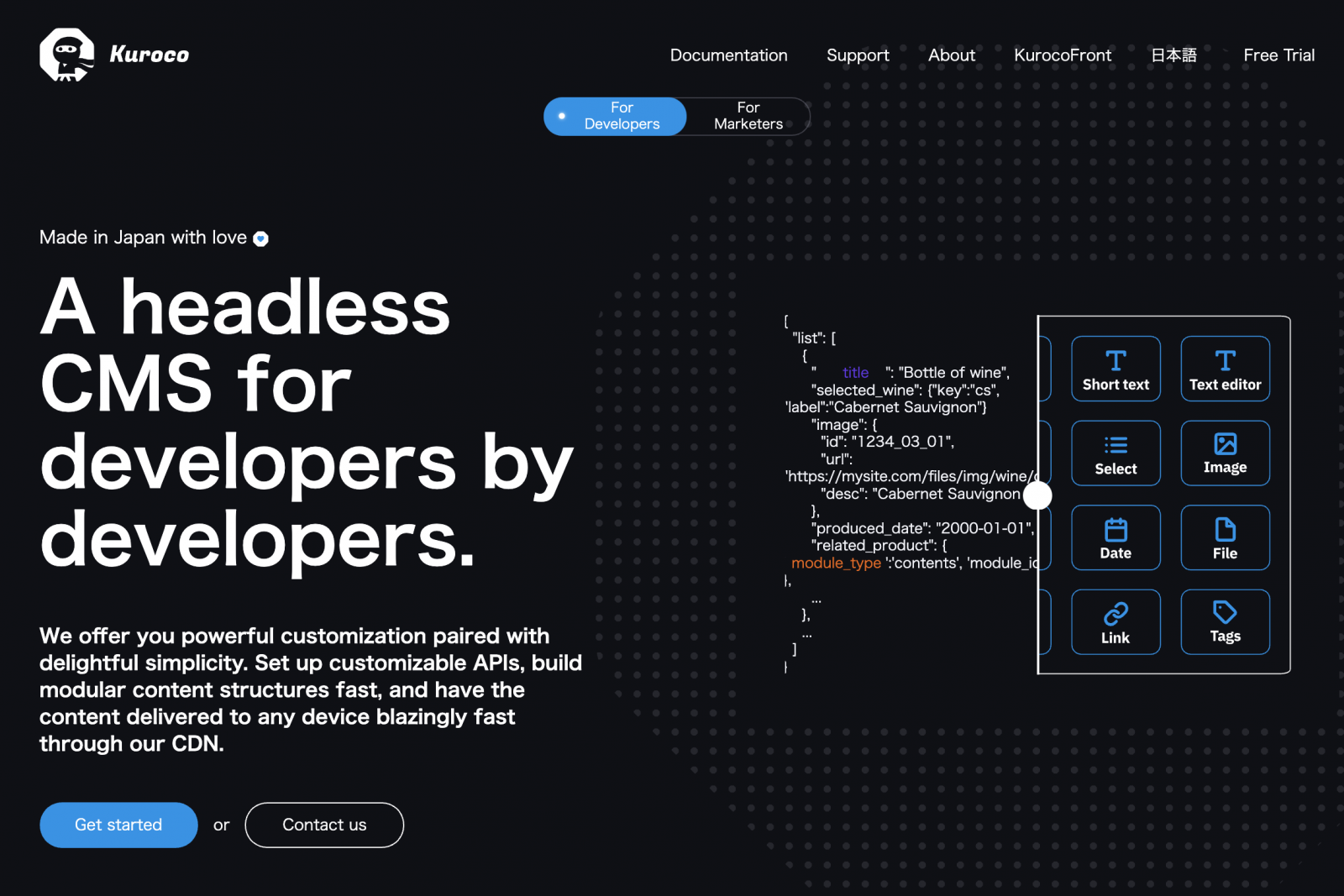 How to started with Kuroco
Accessing Kuroco
Please access the Kuroco website from the following link.
Go to registration form
Click on "Free trial" to go to the registration form.
https://kuroco.app/free_trial/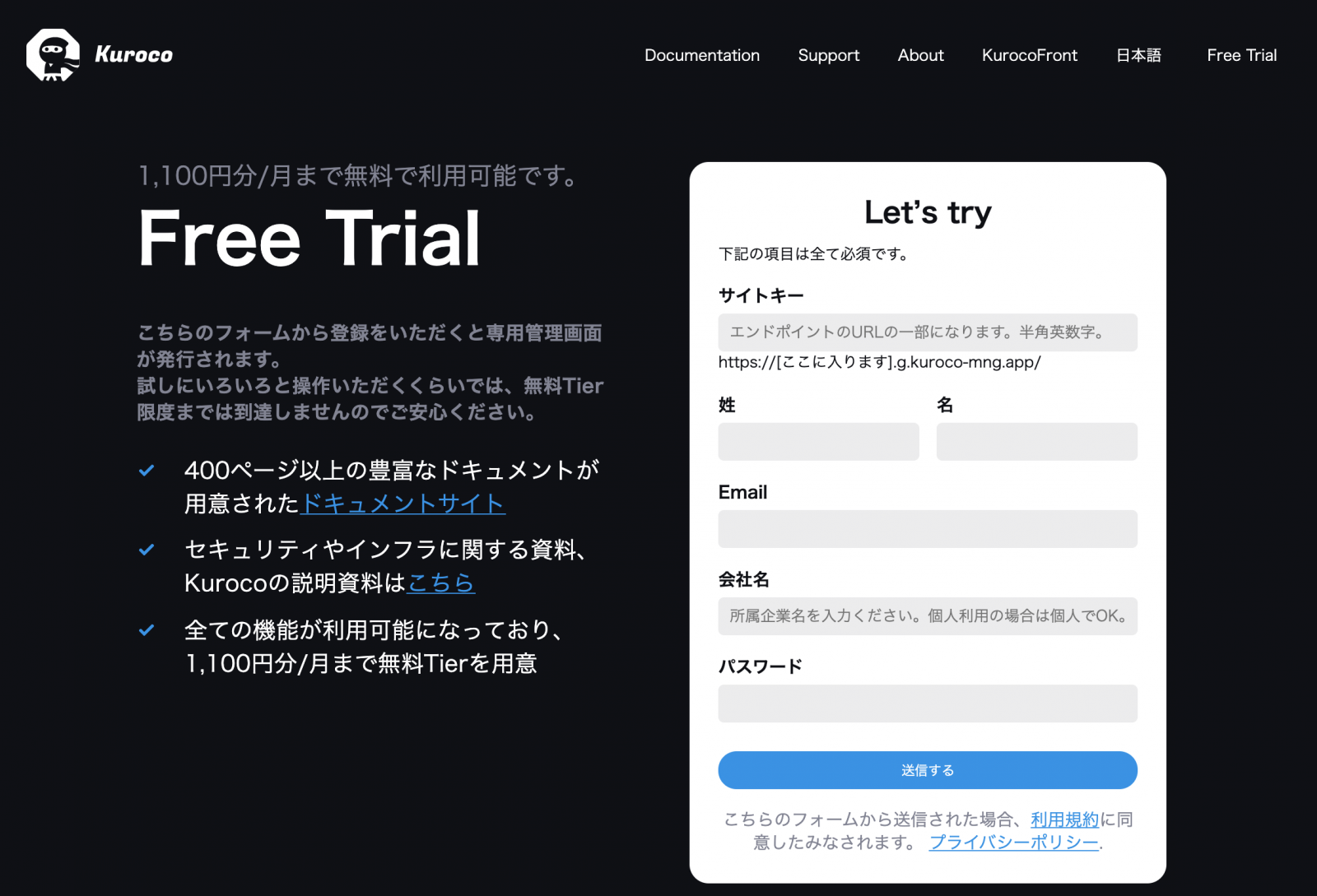 Email Confirmation
You will receive a Kuroco registration email at the email address you entered in the email above.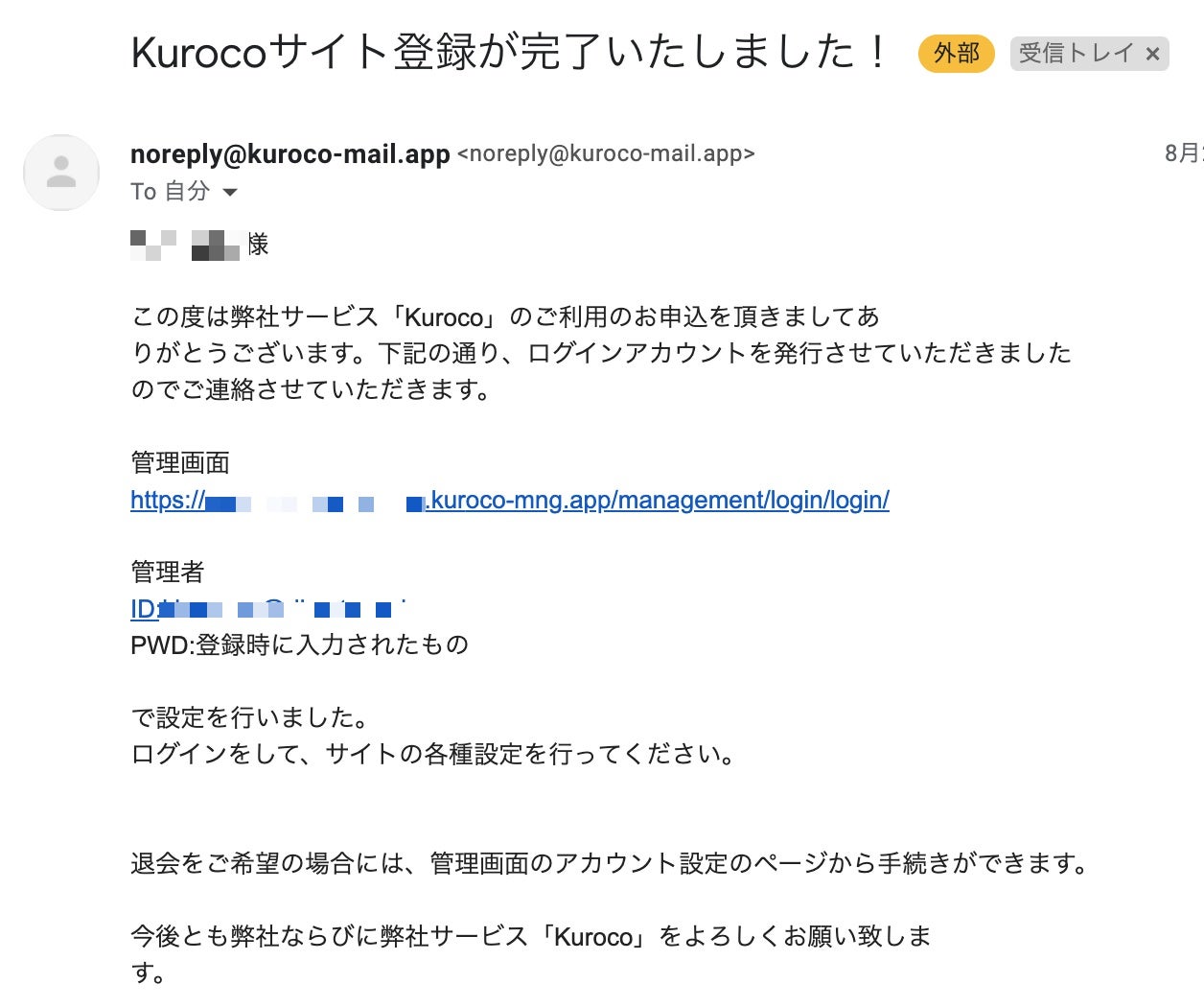 Click on the management screen URL provided in the email.
Log in
When the login screen appears, log in with your registered e-mail address and password.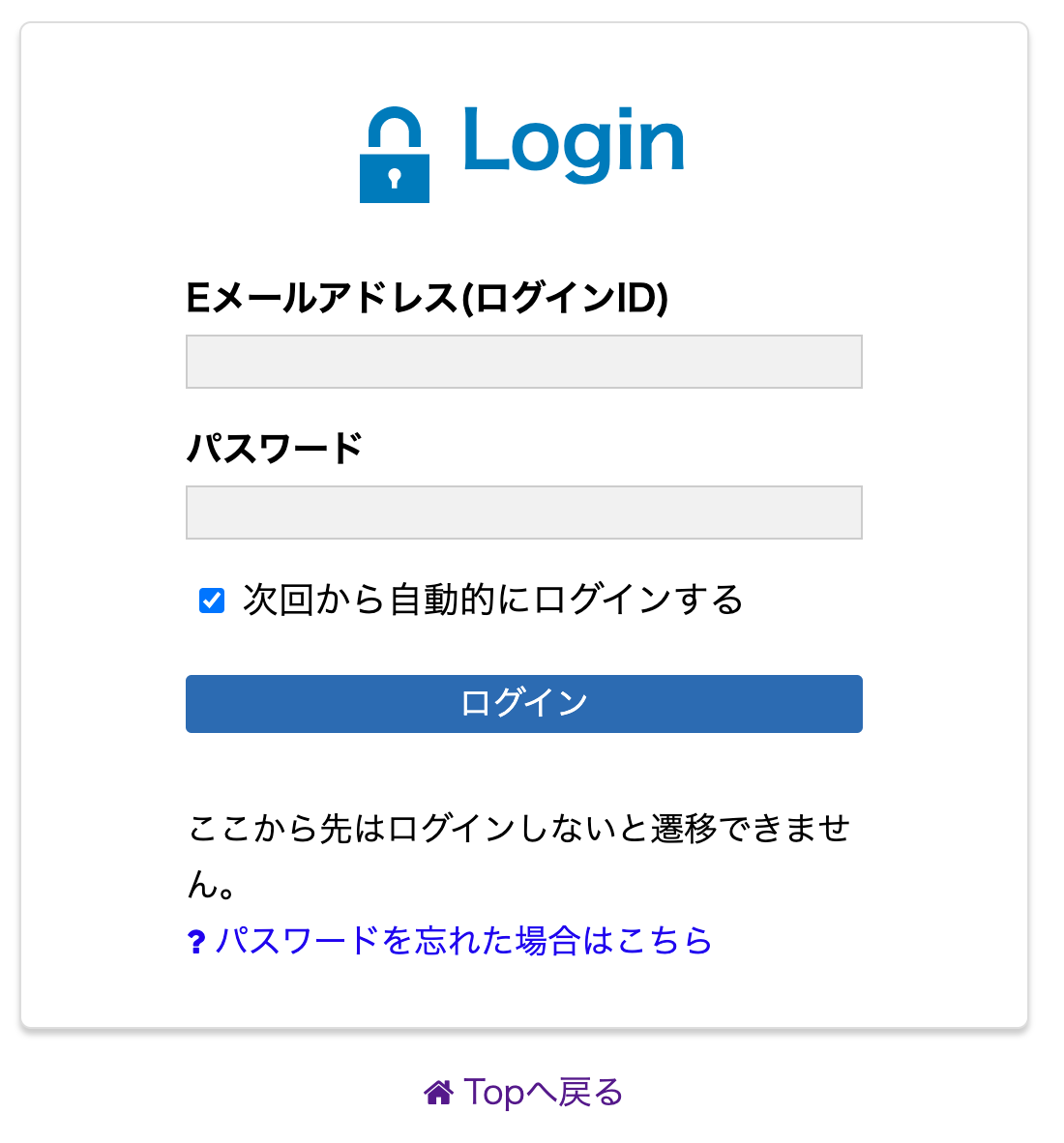 Log in and the Kuroco management screen will appear.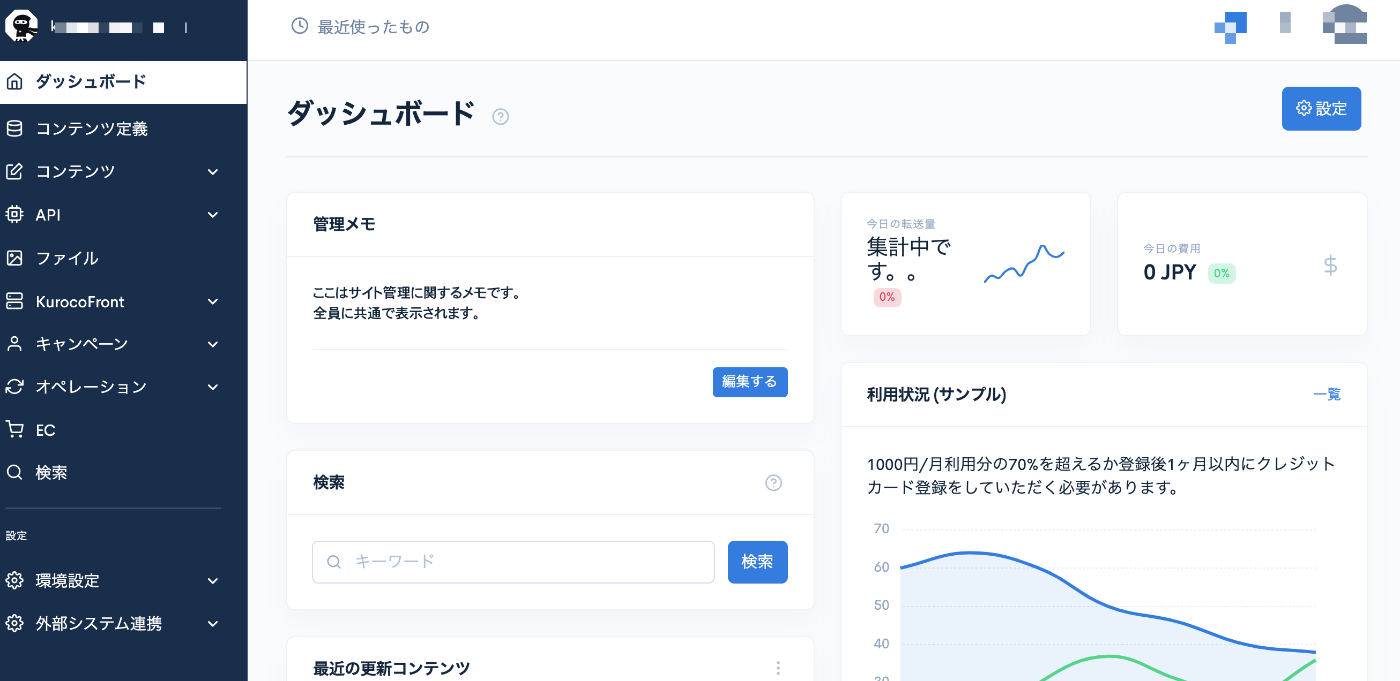 Tips 
Japanese Translations -> https://zenn.dev/koushikagawa/articles/04a65b571e63bc